ACROBA brings together one large company, seven SMEs, five research centers, two universities and two clusters. The consortium is spread over 9 European countries and gathers all the required expertises for the development of the ACROBA solution.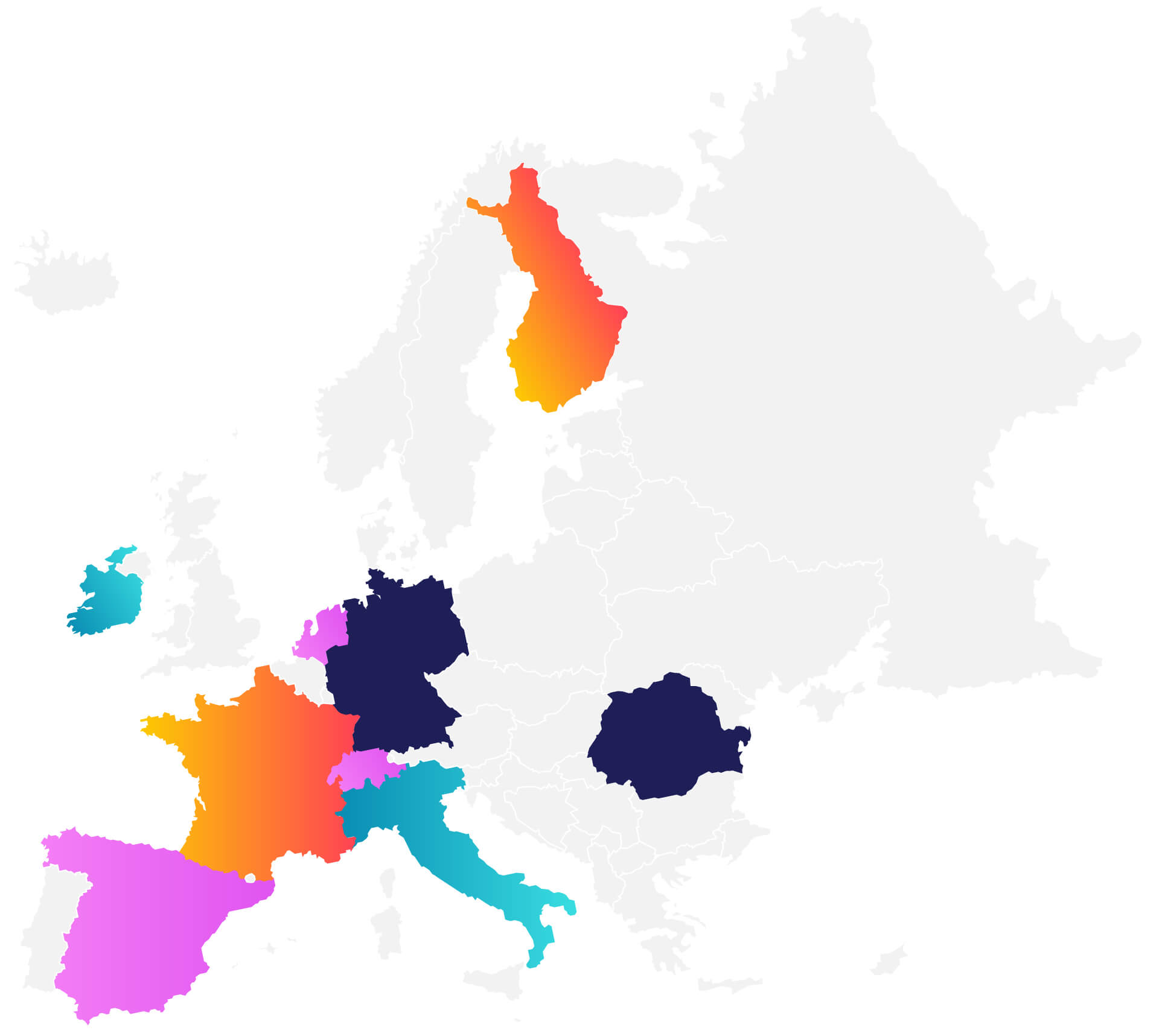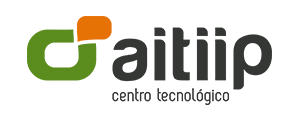 AITIIP
AITIIP Technological Centre (AITIIP) is a non-profit private entity which goal is to increase the competitiveness of the companies in the moulds and plastic parts manufacturing industry, and as well as to spread knowledge and to transfer the know-how to face new technological challenges. The technical office at AITIIP is composed by a Design Engineering team, with long experience in industrial processes, which has evolved to apply the latest technologies in the manufacturing actions, developing automated applications for advanced manufacturing tasks incorporating CAD/CAM/CAE techniques including its prototype moulds and peripherics and developing new researches in these engineering fields. Its R+D department has three strong research lines: composites and nanomaterials, manufacturing processes (in collaboration with design engineering) and product development. In cooperation between both departments AITIIP´s team pursues the improvement of plastic injection technologies and adaptation of novel material to manufacturing processes.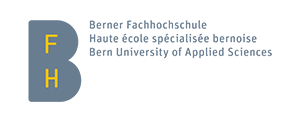 BFH
The Bern University of Applied Sciences (BFH) is a university based in Switzerland with a strong focus on application. In addition to teaching, its core competencies include continuing education, research and development and the provision of services. The BFH combines eight departments, 30 bachelor's degree programmes, 23 master's degree programmes and numerous continuing education programmes under one roof. The BFH carries out applied research and development either on behalf of clients or carries out independent research that focuses on the needs of the market and the professional environment. The BFH works in close cooperation with commercial enterprises, public institutions, the arts, administrative authorities and society in general. Research and development at BFH are concentrated within around twenty strategic research focus areas which involve all of the BFH departments. At the Department of Engineering and Information Technology applied research takes place in ten institutes and three BFH centers, which cover a broad spectrum of expertise. New technologies and the know-how gained from research and industry products are transferred to scientific research and shared with partners in order to develop new products and processes.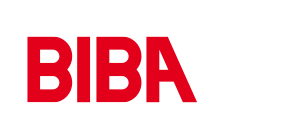 BIBA
BIBA is an engineering research institute developing technical and organizational solutions for tasks from various areas of production technology as well as from other related scientific disciplines and puts them into practice both in SMEs as well as multinational companies. The institute is directly linked to the University of Bremen, Faculty of Production Technology. The department Intelligent ICT for Co-operative Production (IKAP), which is involved in the project, deals with the application of ICT for co-operative networks. Within this context, BIBA creates, develops and implements methods and tools for supporting enterprise networks with the help of innovative information and communication technologies. Thus, it provides, for example, research on co-operative innovation, risk, quality and process management as well as on product lifecycle management.

CABKA
Cabka is the European market leader in reusable transport packaging (RTP) made from recycled plastics. It has more than 35 years of experience in manufacturing recycled plastic solutions that improve the logistics efficiency and sustainability of supply chains. More than 700 people work at eight production sites in Europe and the United States to ensure products are available in more than 80 countries. Cabka products are synonymous with innovation, economic efficiency, and environmental sustainability.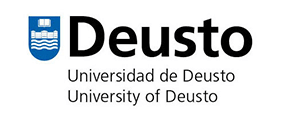 DEUSTO
The University of Deusto has a long and well-established tradition, founded in 1886 as a higher education institution, and recognized as an International Excellence Campus, is a hub of 35 research teams working at the university's six faculties. The University of Deusto participates in the project through DeustoTech – Deusto Institute of Technology, linked to the Faculty of Engineering. DeustoTech was created with the mission of promoting research and postgraduate training in Information Technology and Communications (ICT) at the service of society and industry. DeustoTech currently participates in 15 different H2020 projects, coordinating 5 of them, focused on three technological domains: Artificial Intelligence, Ubiquitous Computing and Advanced Computing Systems.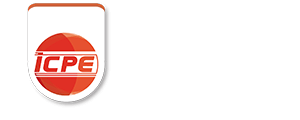 ICPE
ICPE is a Romanian medium enterprise covering a wide range of innovative concerns in the field of electronic engineering. Since its establishment in 1950 in responce to the country electrification need, the main carried out activities are focused on Research & Development in engineering as a basis for fabrication of new products and professional services. ICPE presents a solid experience in R&D project concerning the field of renewable energy, E-mobility, space but also in industrial automation, robotics, additive manufacturing and Industry 4.0. The main activities regard the production of electric motors/generators, special electric cables for harsh environment and electric apparatuses.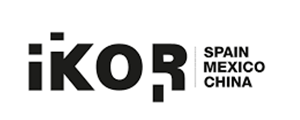 IKOR
IKOR is a global company created in 1981 and committed to innovation that provides a total service for the design and manufacture of electronic circuits (EMS), including complete supply chain solutions for world-leading industrial and technological companies. We supply the five continents and all key, emerging and mature markets from our plants in Spain, Mexico and China, with 805 employees in total. This strategic network provides our customers with the flexibility necessary to respond to changes in the market. Our international teams specialise in offering solutions throughout a product's entire life cycle, from design, engineering and production to distribution and after-sales service. Our R&D Unit, the IKOR Technology Centre, also helps us to develop tailor-made solutions that include product innovation, cost savings, greater efficiency in the supply chain and improvements in the time it takes to place the product in the market.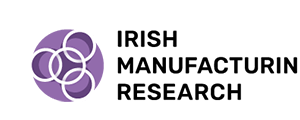 IMR
Irish Manufacturing Research Ltd. (IMR) is an agile, independent research technology organisation at the heart of a regional ecosystem of partners, including more than 150 companies. IMR support Irish SMEs and Mid-Caps to demystify, de-risk and deliver emerging technologies for manufacturing under the core thematic areas of digitisation; automation and advanced control; design for manufacturing; and sustainable manufacturing. IMR are experienced in working with industry on their specific challenges and overcoming barriers to engaging in research and development. IMR is is Ireland's only Regional Manufacturing Digital Innovation Hub, providing a one-stop-shop for industry to access the supports they need to join the next generation of smart manufacturing. IMR cooperate closely with other Innovation Actions transferring innovative solutions into the wider manufacturing community and delivering results, with industry. IMR's Robotics & Automation team is enabling manufacturing companies to exploit recent advances in robotics in the areas of human robot collaboration, adaptive assembly and agile manufacturing. The team focuses on adapting lower TRL approaches to complex manufacturing challenges in order to present a pre-commercialization prototype to the end users including data, code and reports to facilitate interactions with third party integrators.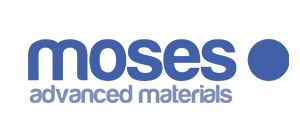 MOSES
MOSES is a private company that has invested state-of-the-art facilities, machinery and human resources to provide its customers with a service of total quality and completely adapted to their needs and requirements. Actually, MOSES has signed relevant projects with industrial multinationals to produce biodegradable packaging products for food. Moreover, MOSES has the collaboration of AITIIP and its latest generation equipment in both thermoplastic extrusion, injection and extrusion-blowing, as well as in thermosets, RTM, LRI, thermoforming including a complete characterization laboratory which allows it to be enormously versatile in its capabilities. MOSES is expert in product customization for several industrial partners.

MRNEC
MRNEC is a high-tech SME, founded in 2016 and registred in Rotterdam, the Netherlands. MRNEC has 25+ year experience in building distributed artificial intelligence for various application domains. Currently, MRNEC investigates, develops and licences beyond state-of-the art deep (reinforcement) learning services for smart industry, health, logistics and transport, and cultural heritage sector.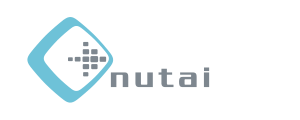 NUTAI
NUTAI, Nuevas Técnicas de Automatización Industrial S.L.,  is an engineering company  based in Valencia-Spain. The aim of NUTAI, since its inception in 1995, has been the integration of new technologies in the industry. NUTAI applies a management strategy developed from the Total Quality service concept. NUTAI has two grand pillars, its customers and the technical and human team of the company. In NUTAI, clients are advised, providing comprehensive and effective services and always adjusted to the particular needs of each company.This understanding of the company and its specific needs help NUTAI develop new solutions, always at the forefront of technology, together with achieving higher productivity and a fast return on investment. Ultimately, providing state of the art production processes and new developments that derive in a higher profitability for its client companies, in the areas of mechatronics, machine vision, AI, robotics, intelligent manufacturing and logistics. NUTAI works following a customer-oriented philosophy and observes the environmental protection policy and inclusive actions.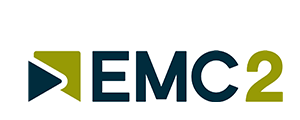 Pôle EMC2
EMC2 cluster, created in 2005 and located in the West of France, is the European manufacturing technology cluster. EMC2 leads a network of 400 members, composed of large enterprises, research & technical organisations and more than 200 SMEs. EMC2 gathers all the actors of innovation around key markets and technologies and reinforces the innovation territorial strengths by structuring 5 sectors (equipment goods, energy, aeronautics, shipbuilding and ground transportation) in a common and transversal approach: the manufacturing technologies. EMC2 provides expertise and brings together a community to ensure factories' future successes; we promote and supports collaborative innovation among SMEs; and integrates digital, human and environmental issues to promote competitiveness. EMC2 fosters emergence and collaborative projects development, provides access to French and European funding schemes, and offers development and technological monitoring on a national and international scale. EMC2 brings its expertise and network to create real development opportunities.

Robocoast DIH
Robocoast was found in 2014. We are a Digital Innovation Hub in Finland providing services to the manufacturing industry and other industries as well as start-ups and high-tech companies. Our mission is to support digital transformation with key competencies in cybersecurity, robotics, energy technologies, AI, data analytics, 5G & IoT. Robocoast helps the industry digitize their production, services, processes, and technology companies to develop solutions/systems or services related to sensors, robot solutions, communication, IoT solutions, cybersecurity services, and data analytics artificial intelligence. Robocoast comprises 70 technology companies (Robotics, AI, and IoT) and 14 Core Competence Centers, including approximately more than 85 000 higher education students and almost 9 000 experts in research and development, and several digitalization R&D environments. Prizztech Ltd. coordinates the Robocoast DIH.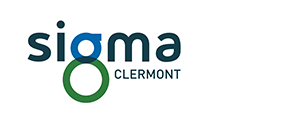 SIGMA Clermont
SIGMA Clermont is part of the "Grandes Ecoles" systems of prestigious French higher educational establishments. SIGMA Clermont trains top engineers in different areas of engineering sciences (chemistry, advanced mechanics, industrial engineering, robotics) in a multicultural environment. SIGMA Clermont is an internationally oriented graduate school, driven by research and strongly connected to the world of enterprise. The researchers involved in this project are all members of Institut Pascal, a Research Unit (UMR 6602) created in 2012 and under the supervision of Clermont Auvergne University, the CNRS and Clermont Auvergne INP. The CHU, University Hospital of Clermont-Ferrand, is also a partner of the laboratory. Institut Pascal was born from the merging of six laboratories encompassing Engineering and Systems Sciences: Process Engineering, Mechanics, Robotics, and Physics for Information Sciences, Health. Institut Pascal brings together in a single structure over 370 people. The research unit develops knowledge and technologies that contribute to three areas of application: factory of the future, transportation and hospital of the future. Institut Pascal is a member of FACTOLAB, a joint laboratory with MICHELIN. It is owner of the LabEx IMobS3 (laboratory of excellence from the PIA1 French investment program for the future). Institut Pascal is also a member of the CNRS network EquipEx ROBOTEX and of the LabEx GaNeX (PIA1). The laboratory facilities include a cutting-edge technology centre of 3200m2 offering a large panel of equipment for high-speed machining, robotics, vibratory analysis, tests, measurements, characterisation, design and manufacturing.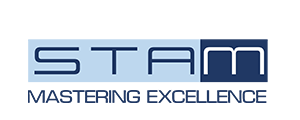 STAM
STAM is a private engineering company specialized in the high-tech sector and based in Genoa, Italy. Since its establishment in 1997, the company has been designing and developing innovative mechanisms and mechatronic devices. Over the years, it has broadened its portfolio of skills, applying new expertise in the fields of Industrial Automation and Robotics. To date, STAM has significant experience of successfully delivering large regional and international projects, having completed over 200 projects for public and private organizations.

SteriPack Ireland
SteriPack Ireland is the partner-of-choice for the world's medical device and allied healthcare industries. SteriPack offer contract manufacturing services for a complete supply chain solution, from initial concept to finished product. For over 20 years, SteriPack has solved some of the most complex challenges while meeting the most challenging requirements. SteriPack have the know-how and drive to make our medical device technology succeed. The proof is in the partnerships SteriPack have built with the world's largest healthcare companies. SteriPack plant in Mullingar was established in 2017 and focuses on contract engineering and manufacturing services. The facility operates in 9,500 sqm in size plant with dedicated clean-rooms areas, dedicated research and development spaces and pilot production lines.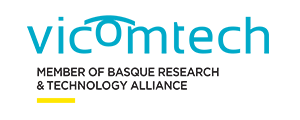 Vicomtech
Vicomtech is an applied research centre for Interactive Computer Graphics and Multimedia located in San Sebastian (Spain). It is a non-profit association, founded in 2001 as a joint venture by the Fraunhofer INI- GraphicsNet Foundation and the EiTB Broadcasting Group. More than 100 of its 160 employees are researchers. The role of Vicomtech in the market is to supply society with technology by transfer of primary research to industry. Vicomtech's main research lines lay in the fields of computer vision, computer graphics and interaction, and 5G communications; technologies which Vicomtech applies in multiple sectors such as transport, manufacturing, energy, health and entertainment.