During the last consortium meeting in Mullingar (Ireland), the project partners got the chance to visit the IMR and Steripack facilities. We met with Sunny KATYARA one member of the great IMR team who is telling us about IMR's contribution to ACROBA.
Please tell us in a few words about IMR.
IMR is a research and technology organization that envisions demystifying, derisking, and delivering smart, sustainable, and stable solutions to the manufacturing industry to help them achieve their financial, technical, and social objectives.
What is the role of IMR in the ACROBA project ?
The central role of IMR within the ACROBA project involves the design, development, and deployment of reconfigurable robot cells at their facility to facilitate the integration and testing of various modules of the ACROBA framework. This approach allows the developmental partners to identify critical issues and evaluate and elevate performance under near real conditions. Additionally, this evaluation enables large-scale industrial partners to predict the ACROBA deployment's performance, safety, and reusability when installed and utilized within their setup, leveraging predefined KPIs. Moreover, IMR is collaborating with the ACROBA consortium to explore possible AOSL exploitation in different use-cases beyond the project's scope, assessing its robustness and adaptability under varying industrial conditions.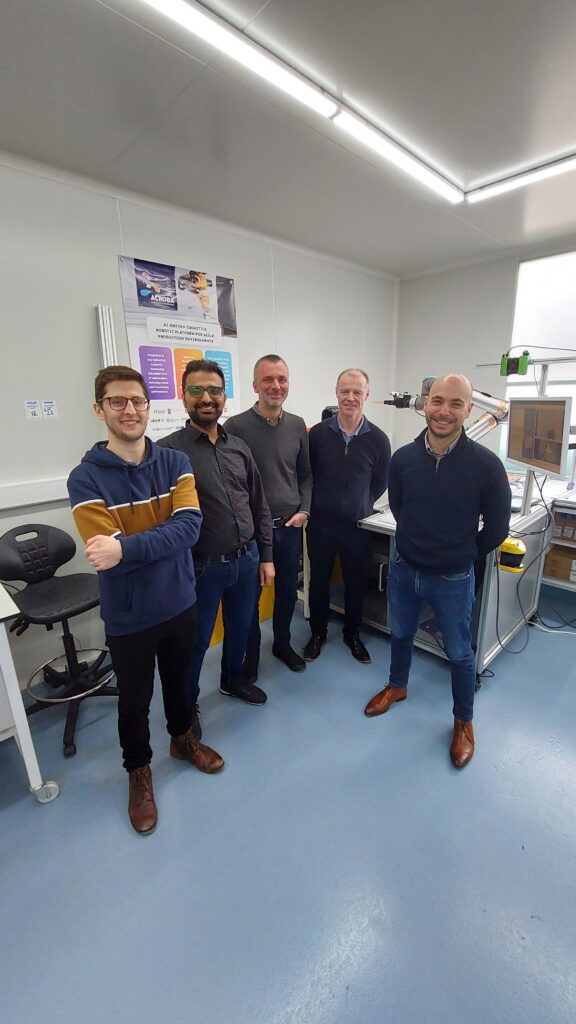 Why did you decide to join the consortium ?
The reasons IMR decided to be an active and valuable participant in this project are twofold; (1) it aligns with the organization's mission and vision. Specifically, the project aims to utilize modern digital tools and techniques to serve the industrial community, enabling them to enhance their production processes, generate greater revenue, and improve productivity. (2) Project serves the robotics and automation community through the development of a modular and reconfigurable framework that is both task and platform agnostic. This feature enables the framework to be (re-)utilized in a wide range of industrial applications.
In what aspects do you expect that ACROBA will have the biggest impact ?
The ACROBA framework possesses three major strengths, namely modularity, reconfigurability, and reusability, which enable its exploitation at broader and diverse scales. The framework's intuitive design encourages industries involved in bin-picking, part inspection, natural task programming, and safe human-robot collaboration. Its adaptability to different industrial conditions makes it although a highly optimized but generic platform.
What are the 3 words that come to your mind when thinking about ACROBA ?
The words that most immediately and significantly come to mind, when I begin to contemplate ACROBA, are Agility, Reliability, and Modularity.