During the last consortium meeting in Valencia, the project partners got the chance to visit the NUTAI's facilities. A great opportunity to meet with Mónica Pérez, the face of NUTAI within the ACROBA consortium, and get to know more about NUTAI's contribution to ACROBA
1. Please tell us in a few words about NUTAI
NUTAI is an engineering solutions company, specialised in process automation. Since 1995, NUTAI has built a name among the best suppliers for OEMs and Tier 1 and Tier 2 in the automotive sector: Ford Motor Company, Volkswagen Group, Renault-Mitsubishi-Nissan Group, Faurecia and Gestamp.

NUTAI knowledge in the integration of state-of-the-art technical solutions for smart factories like collaborative robots, machine vision systems, intelligent part handling, Artificial Intelligence in industrial production lines and energy efficiency and mobility, increases with projects such ACROBA, where all merge in the same project.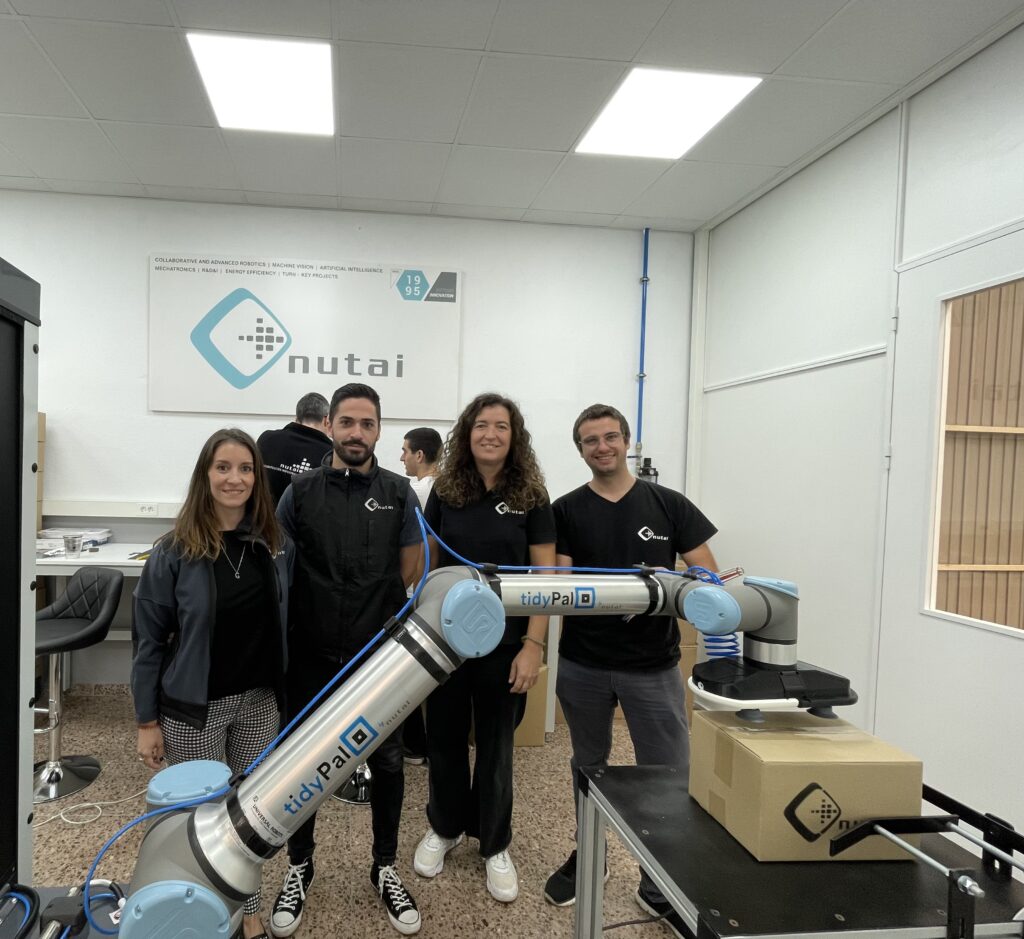 2. What is the role of NUTAI in the ACROBA project?
NUTAI main role is to be the industrial expert in integration of new technologies. In particular, NUTAI participates as integrator in all two ACROBA collaborative use cases, leading the work package associated to robotic collaboration, ensuring that robotic cell design reaches the project expectations and linking it to the ACROBA platform.
3. Why did you decide to join the consortium?
As a small SME, NUTAI is aware of the importance of being part of the communities that are working in innovation. The survival of the company is closely linked to its capacity for innovation and industrial implementation of new developments that have arisen from this innovation.
4. In what aspects do you expect that ACROBA will have the biggest impact?
When finished, the ACROBA platform will allow for lower commissioning times, both at testing and final production phase. Also, with the flexibility approach it can be easily use for a variety of jobs in automation. Since it is based in ROS, the software community will be able to benefit and give feedback in this regard.
5. What are the 3 words that come to your mind when thinking about ACROBA?
Adaptability, collaboration, automation.