The last ACROBA consortium meeting took place in Bern, Switzerland, on 28 and 29 April 2022. 28 partners from 9 countries joined this first in-person gathering after months of online meetings. The ACROBA project coordinator, BFH (Berner Fachhochschule – Bern University of Applied Sciences), hosted this 2-day event, offering a great opportunity to review the project's progress and discuss the next technical developments of the ACROBA platform, and to take stock of the programme of dedicated events aimed at raising awareness of the ACROBA project among its target audiences, including manufacturing companies, robotics experts, and developers.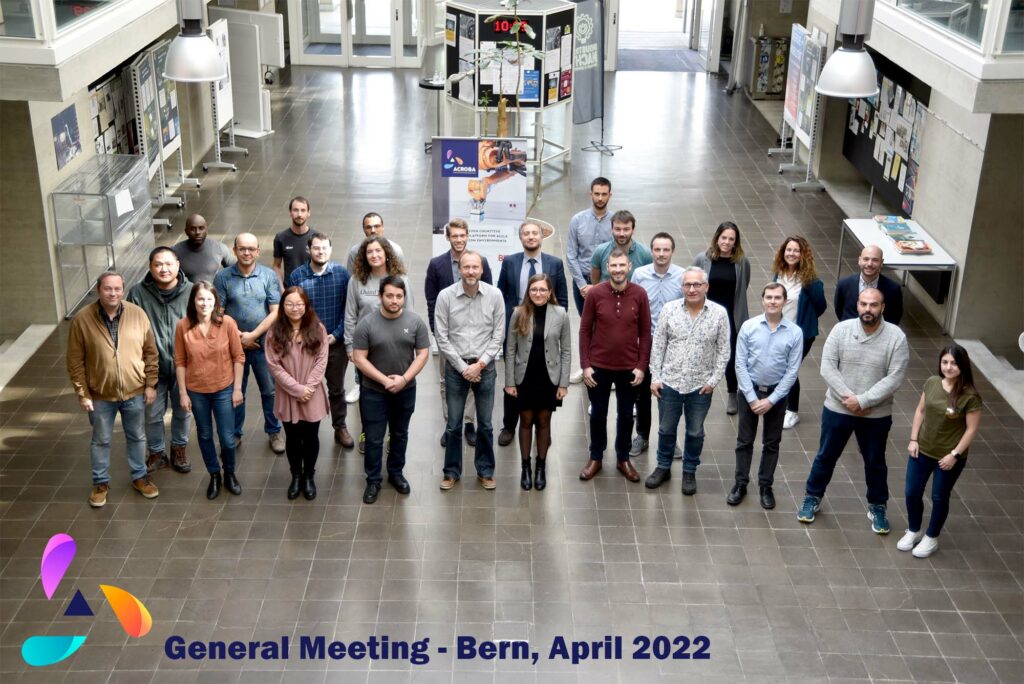 Hackathons – the European tour of the ACROBA platform

Among these events, the ACROBA project partners are planning a series of 11 hackathons to be rolled out between the end of 2022 and the end of 2023 in 8 countries. The hackathon's runners – engineering students – will be asked to build a 'proof of concept' and an MVP for a specific predefined manufacturing problem identified as requiring an agile production solution. Each winning team will be invited to the final Master-Hackathon to be held in Nantes, France, in the Spring 2024.
Check out the ACROBA latest results, browse our website :